If you'd like to build an affordable energy-efficient home that is practical and comfortable, you can purchase plans of the two-bedroom SOLARHOME60 on this website. This stylish tiny-home is suitable for level or sloping sites and is ideal for off-grid situations because of its super-low energy consumption and simple construction. With a floor area of 60m² (not including the covered veranda) it can be classified as a granny flat for dual occupancy on suitably-sized sites in most Australian cities. The build cost will be between $100,000 and $200,000, depending on site conditions, location, materials, finishes, and fixtures selected.
The fully-dimensioned floorplan and elevations (drawings 1-4 below) can be purchased for only $7.
The complete set of fully-detailed construction drawings, which can be submitted to council for approval (after adding your site plan) and given to local builders for accurate quotes, can be purchased for $270 (drawings only).
The complete drawing set plus full technical support pre- and during construction can be purchased for $2,900.
Scroll down to see the complete set of drawings and click on the link below to make your purchase with immediate download in PDF format, drawn to scale on A3 size sheets, but readable when printed on A4.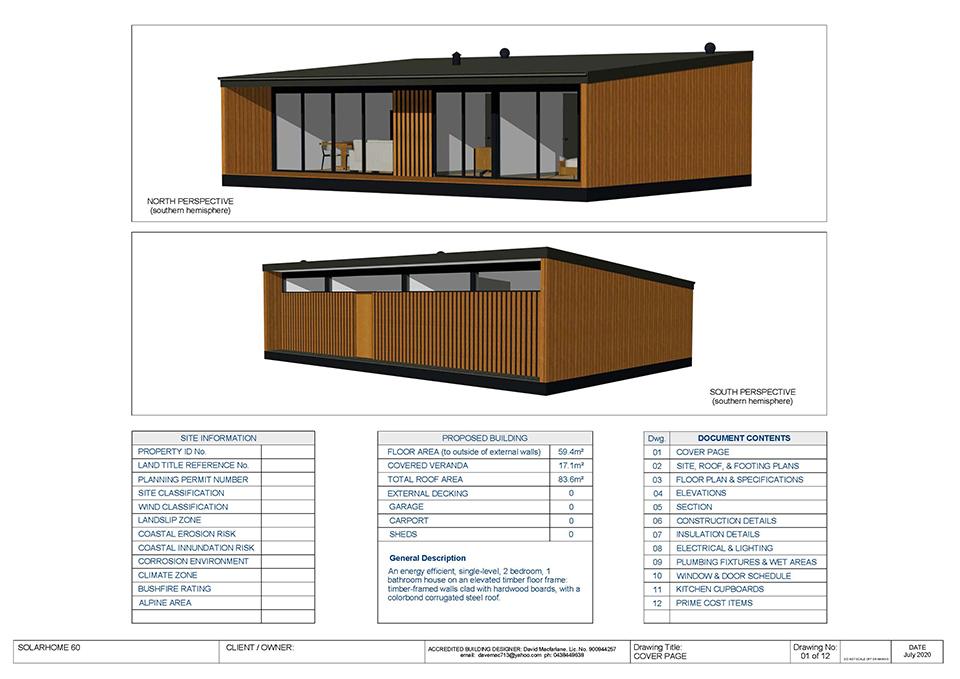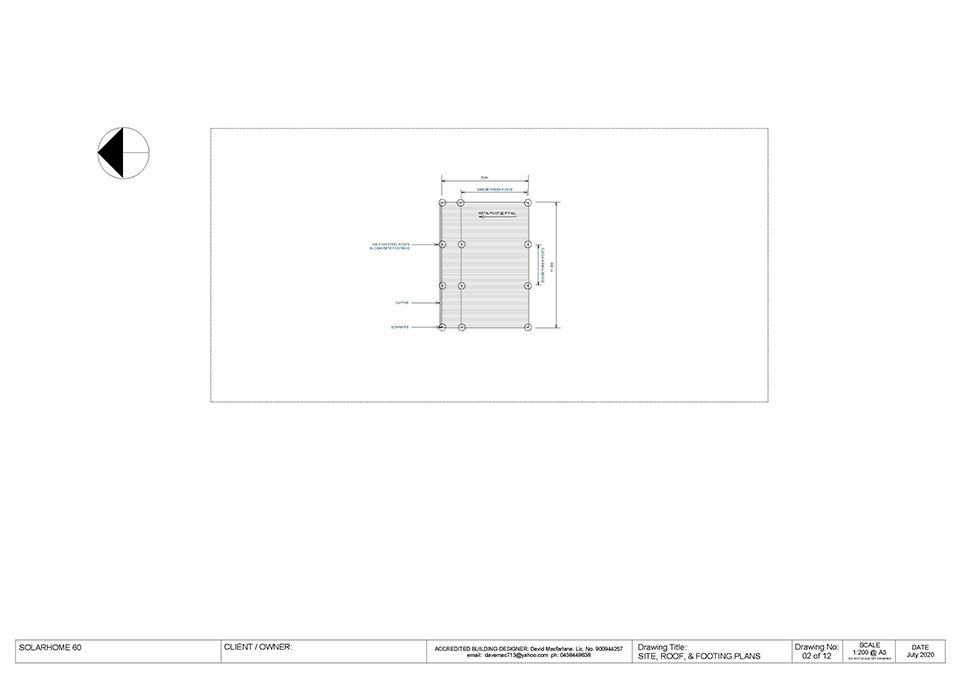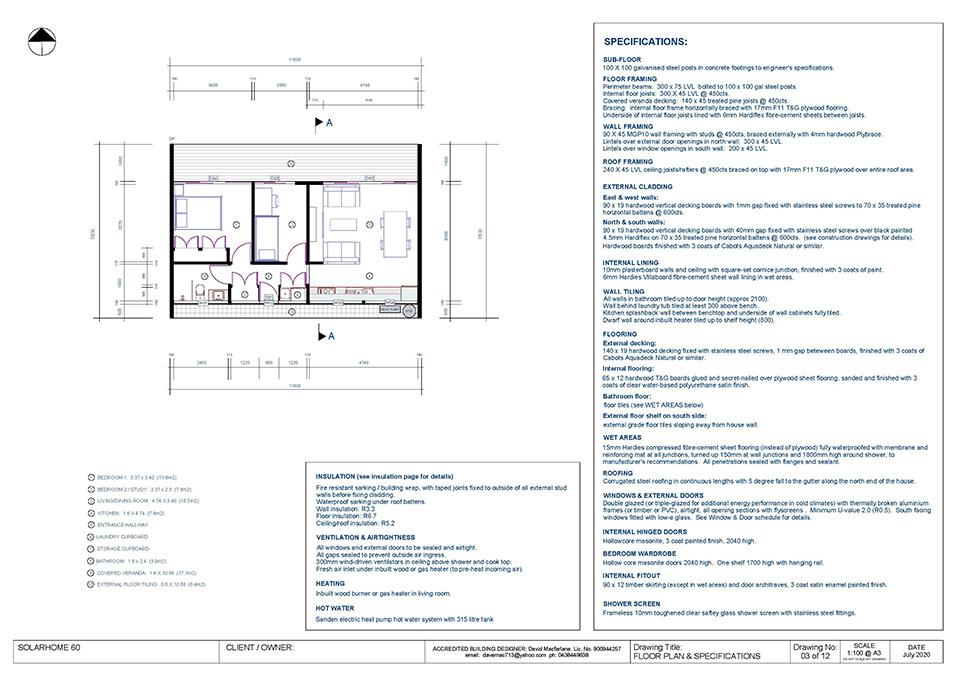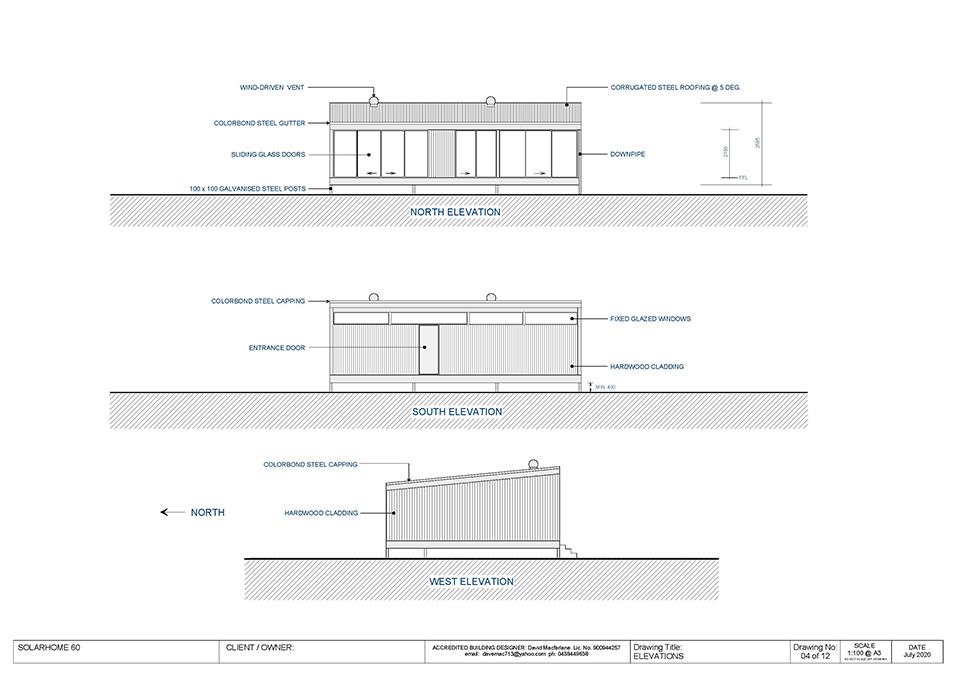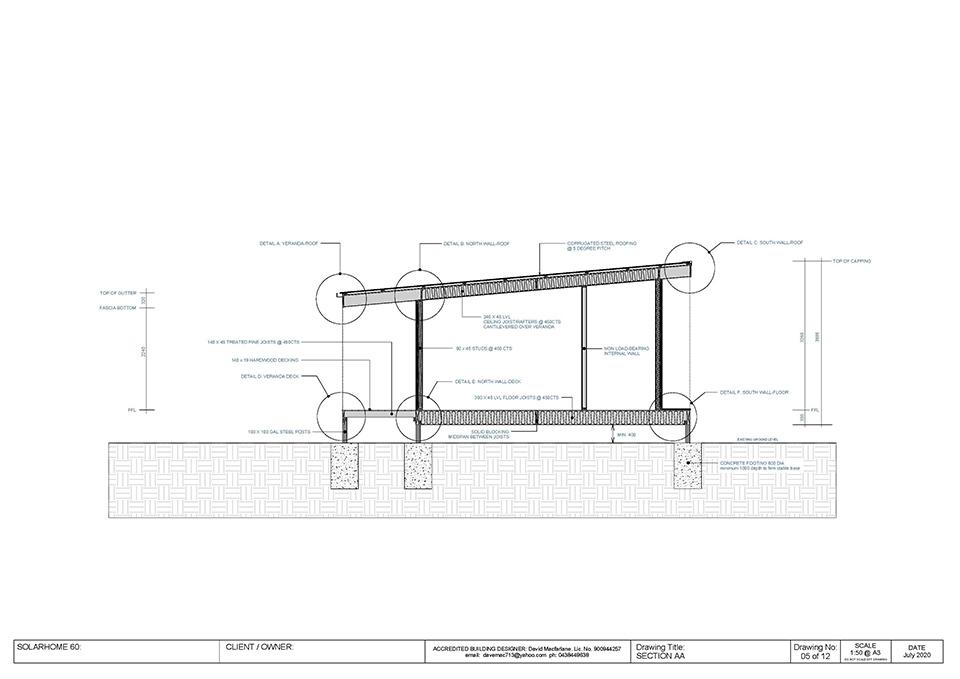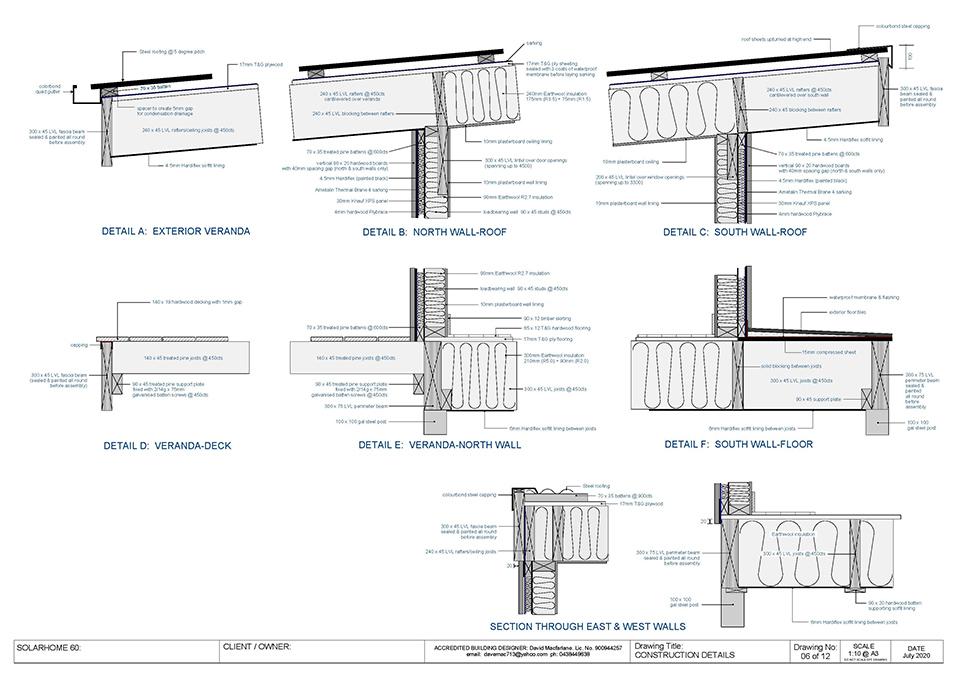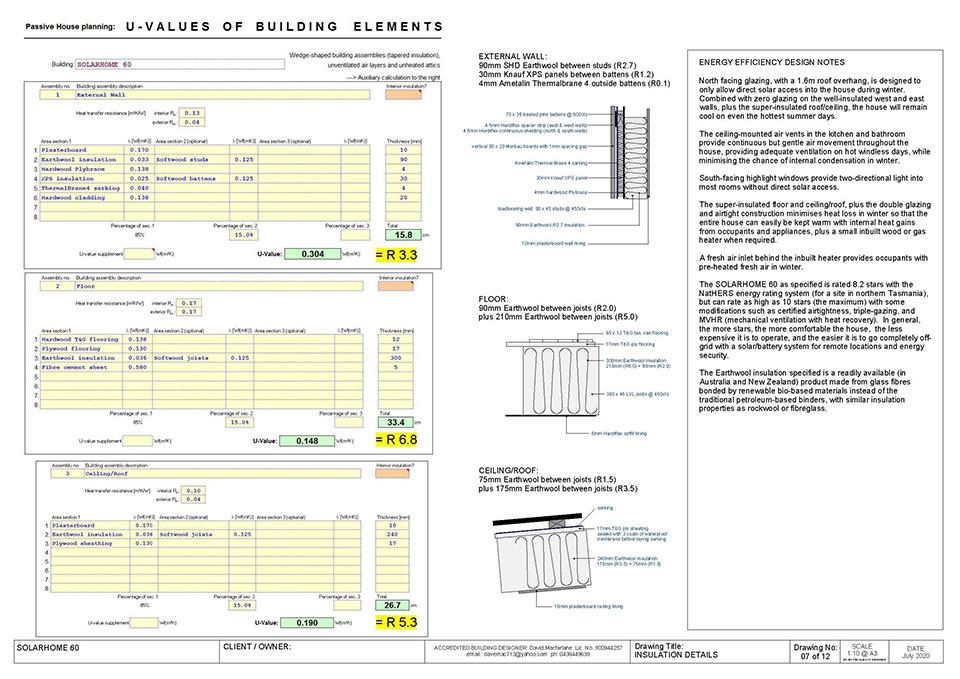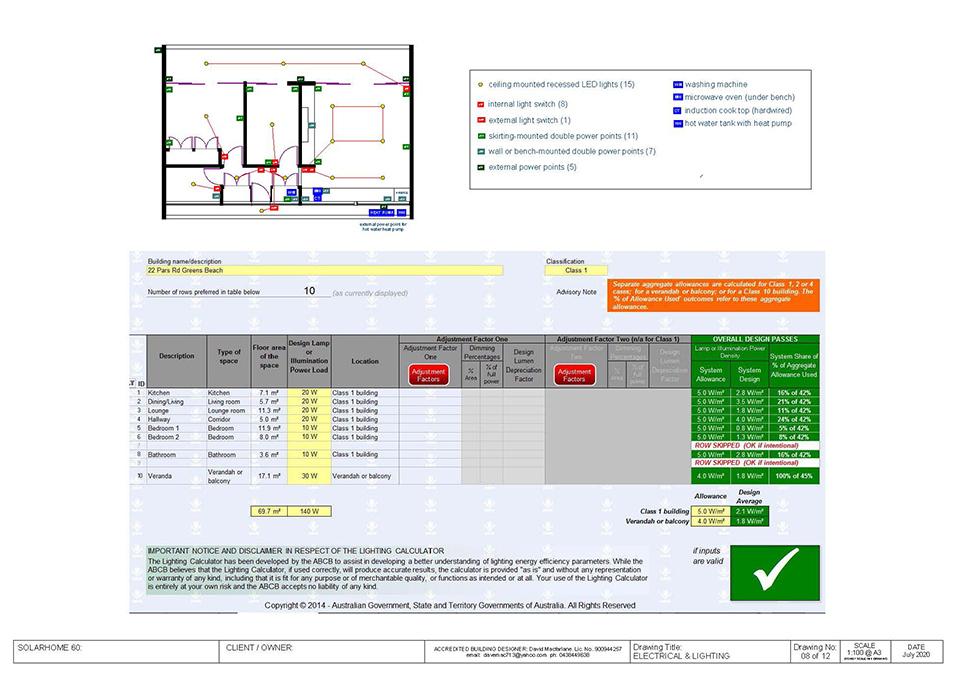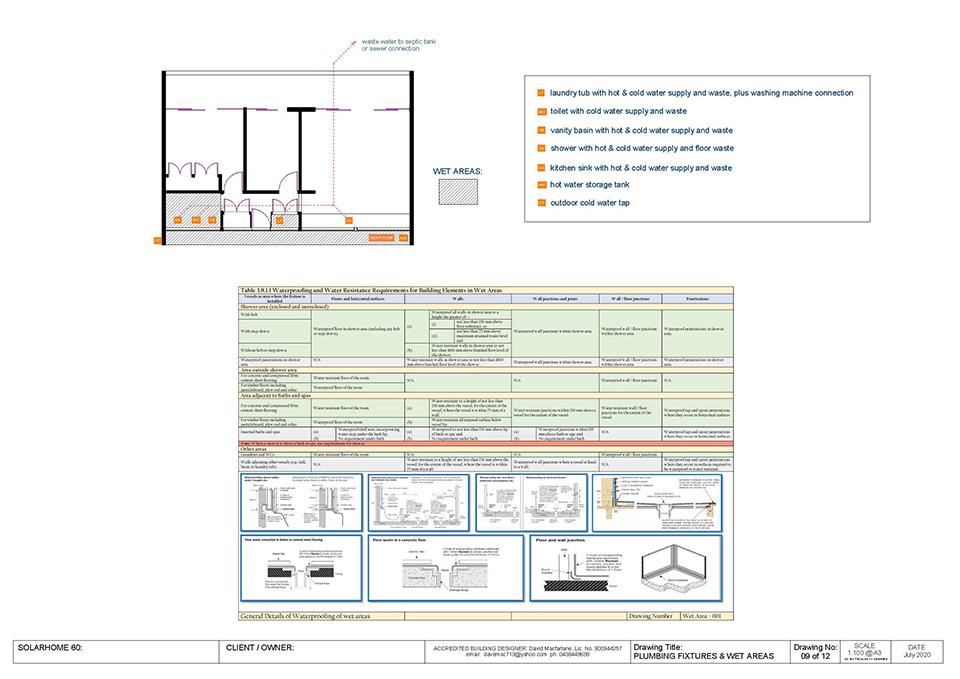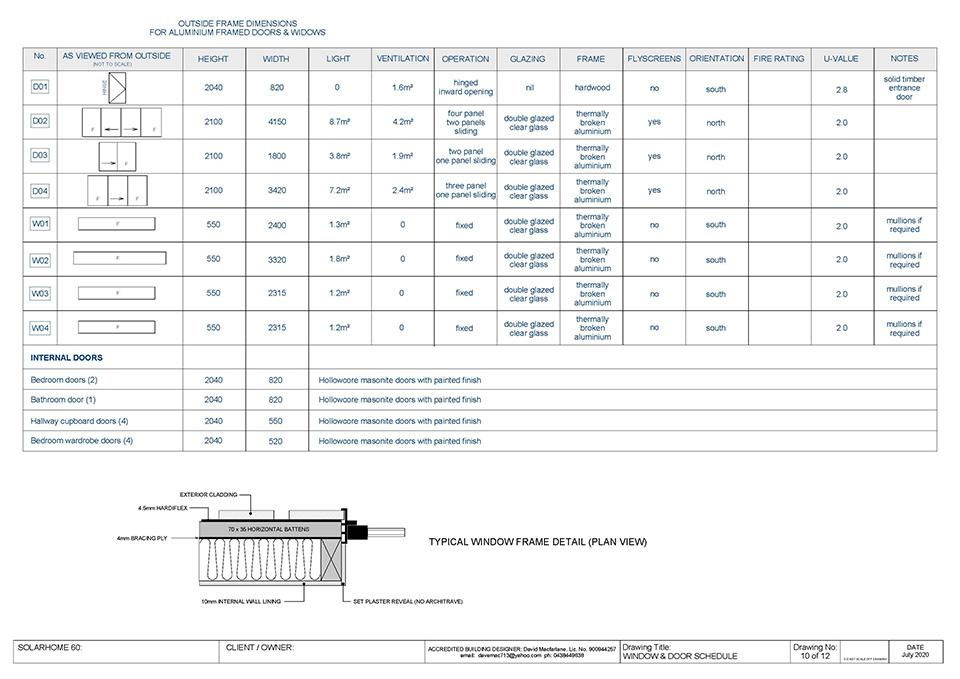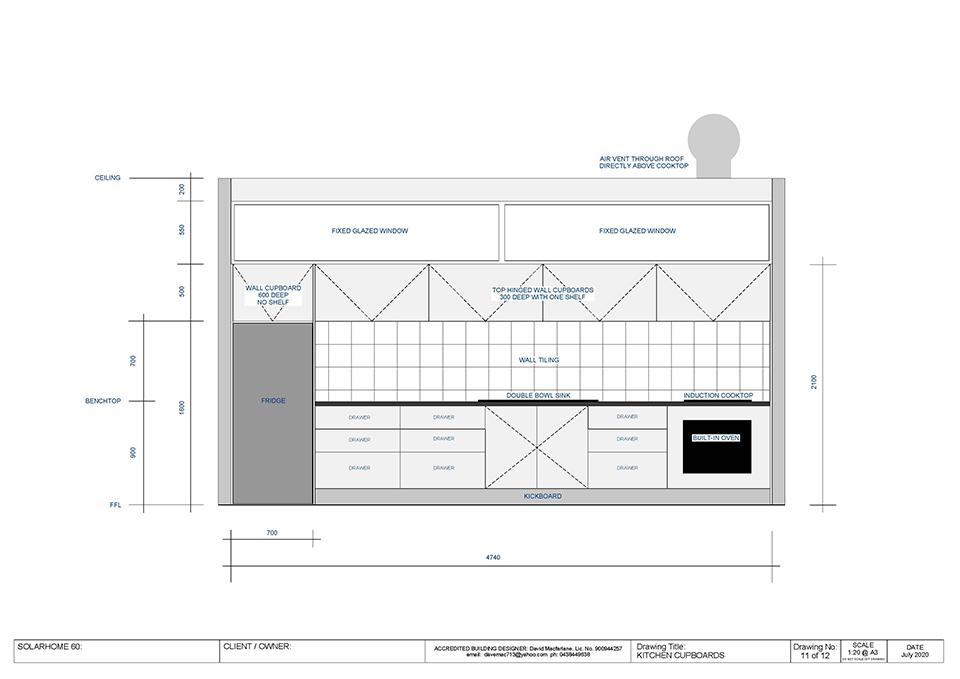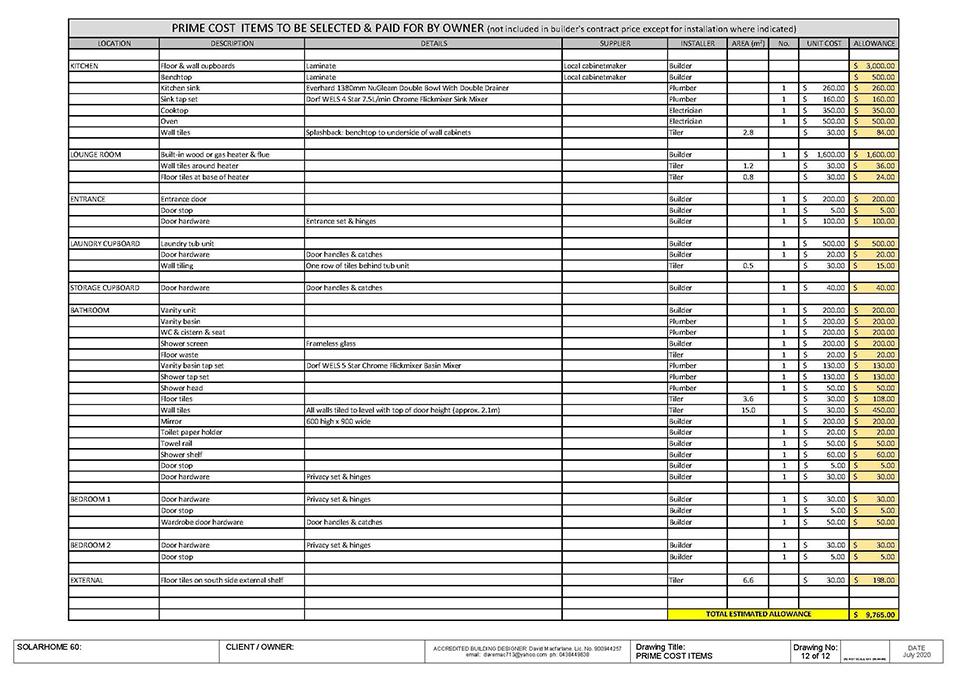 Ecoventure Pty Ltd (Australian Company Number 002169842) trading as The SOLARHOME Project, 24 Pars Rd Greens Beach Tasmania 7270 Australia