If you'd like an affordable, all-electric, emission-free, off-grid home built on your own block of land, you can purchase plans of the three-bedroom SOLARHOME 200, with immediate download in PDF format. Copies of the plans can be given to local builders for competitive quotes, which is often the most economical way to build.
The full set of detailed construction drawings for only $700 is great value, especially considering this is a truly innovative design that has taken three years and almost a million dollars to research, design, build, and performance test. The drawings consist of 18 pages to scale at A3 size, including detailed sections and notes explaining the unique heating, ventilation, and insulating systems. The first four pages are shown below. The drawings do not come with free support, but they are complete and detailed enough to be easily followed by a competent builder. Design and/or technical support and advice is available at $170/hour by arrangement.
Standard building materials and traditional construction techniques are specified, but in a non-standard way, so you will need a builder willing to follow the specifications exactly in order to achieve the airtightness, insulation standards, internal air quality, and energy efficiency required. You will also need a local building designer to prepare a site plan and to help submit your building application to local authorities by organising reports and drawings from a surveyor, structural engineer, geotechnical engineer, and whatever other information your particular council may require. Like all houses, the build cost will depend largely on the materials, finishes, and fixtures you select, where you live, the specific building site, and how busy local builders happen to be at the time. But although some features will add to the overall cost, the compact, uncomplicated design and simple detailing save time and money, so it may cost no more than a normal house if you select a willing builder, stick to a tight, well controlled budget, and diligently shop around for supplies.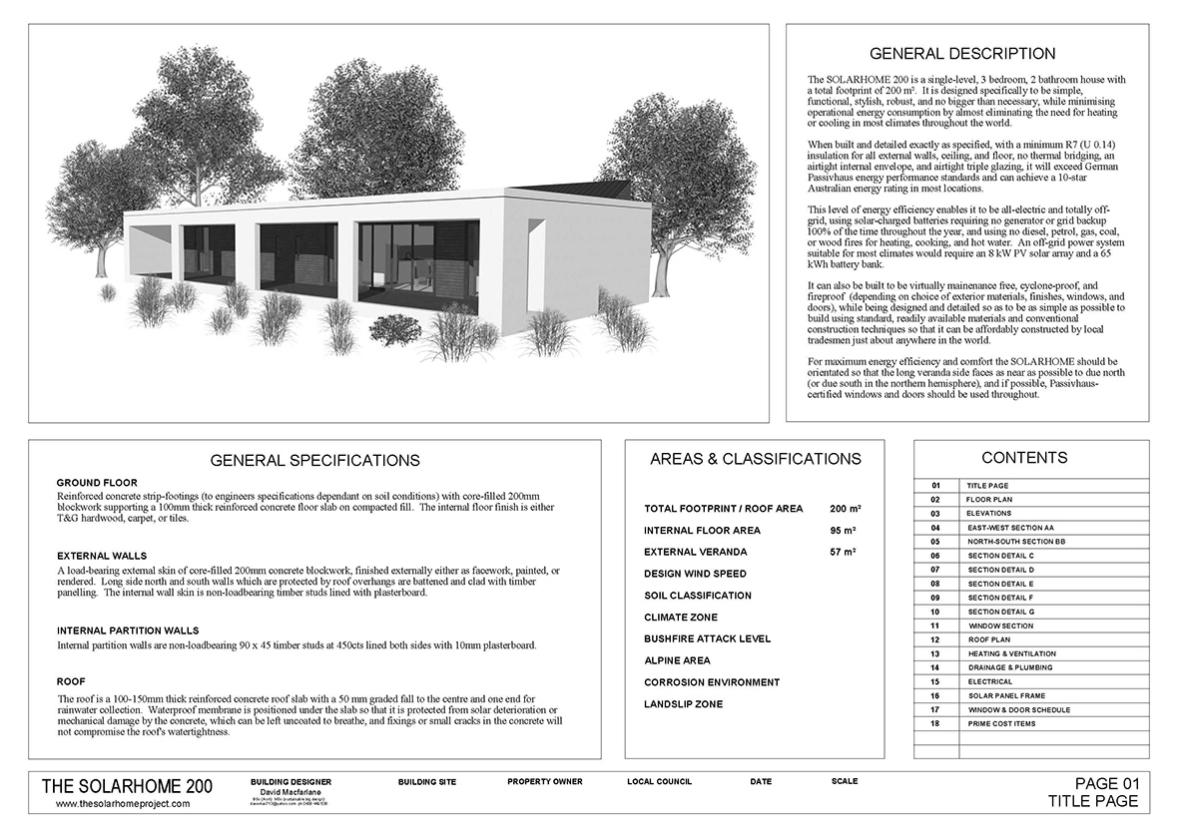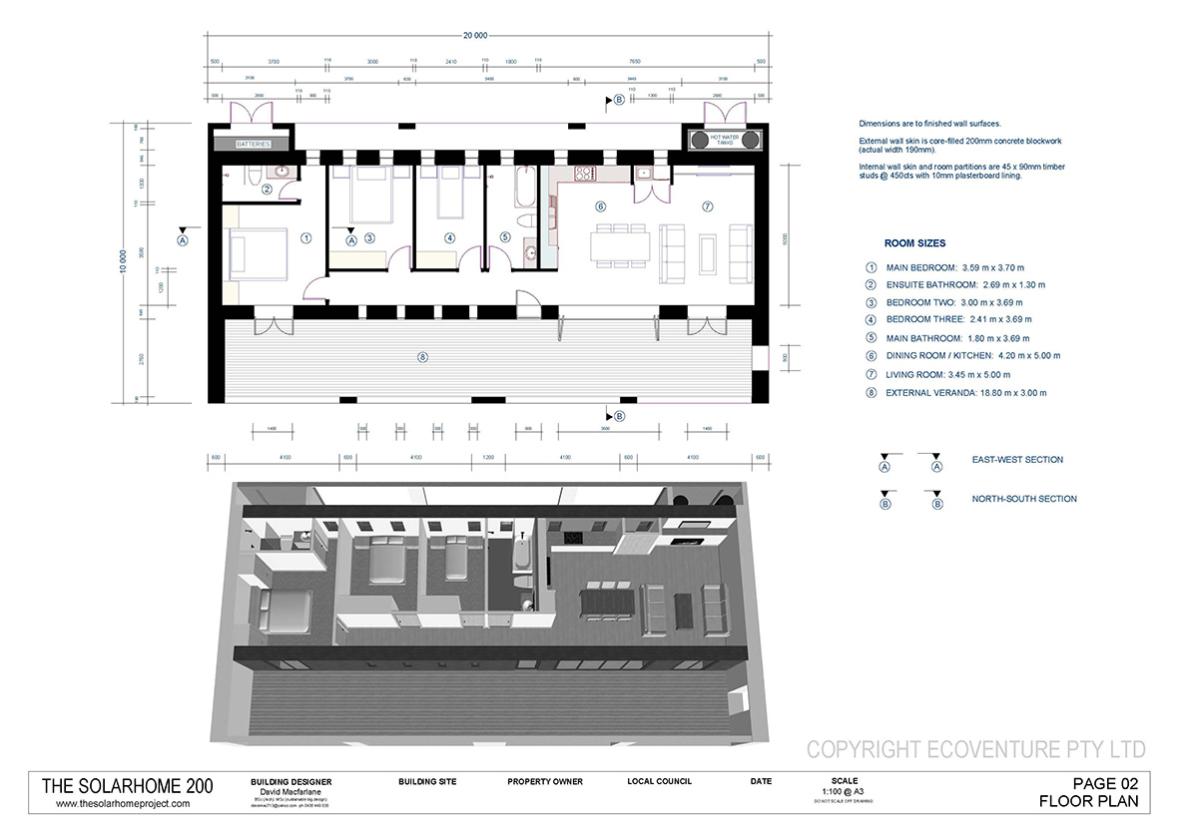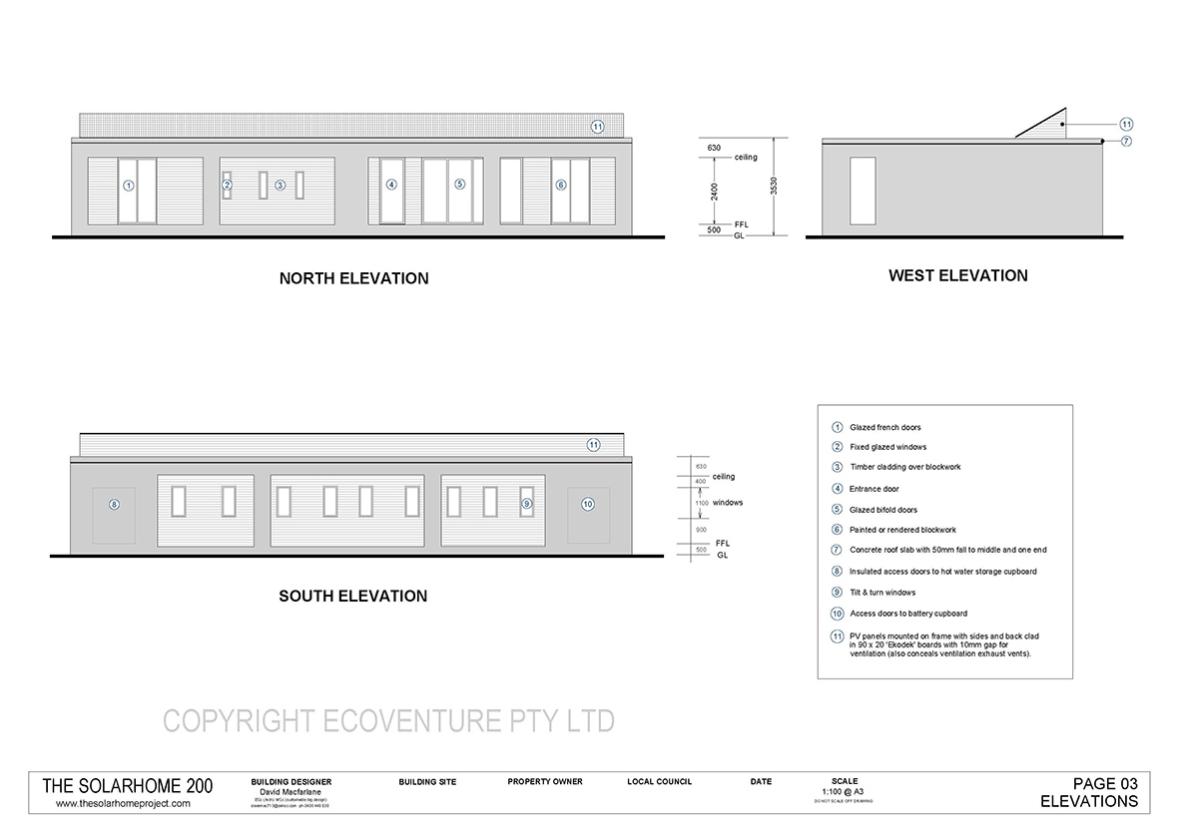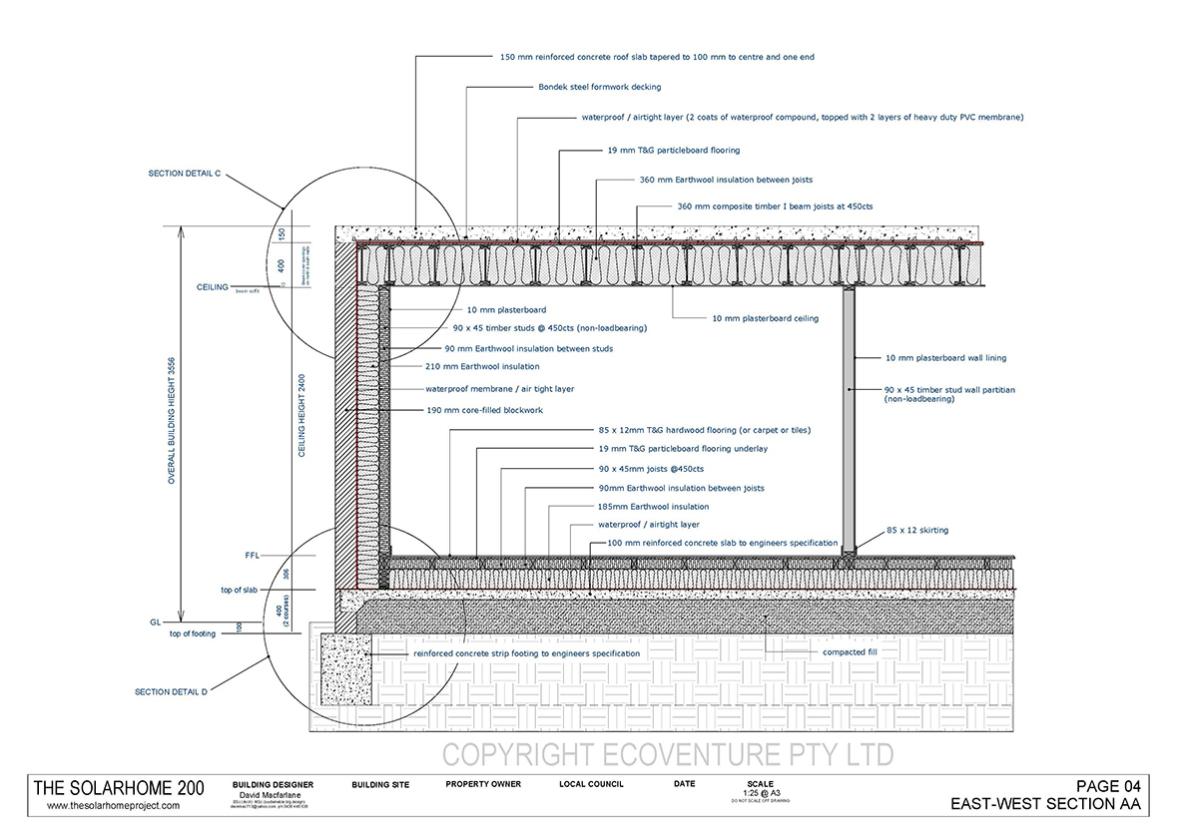 Ecoventure Pty Ltd (Australian Company Number 002169842) trading as The SOLARHOME Project, 24 Pars Rd Greens Beach Tasmania 7270 Australia