If you'd like your own energy-efficient home that is not only affordable, but also practical and easy to build, you can purchase plans of the SOLARHOME on this website, without the angst, expense, and complication of negotiating with an architect and having to make hundreds of decisions to come up with a workable design that may or may not work in practice.
The SOLARHOME will not only be far more comfortable than a conventional home in just about any climate, it will also save you money on your ongoing energy bills, or even eliminate them entirely if you decide to go fully off grid - which also gives you the peace of mind of being self-sufficient from what might be, in the future, an unreliable and increasingly expensive grid supply.
The stylish modern design is suitable for level or sloping sites and is ideal for off-grid situations because of its super-low energy consumption, simple construction, and high bushfire rating (depending on external materials selected). The complete set of fully-detailed construction drawings can be given to local builders for accurate quotations and can be submitted to local authorities for building approval after adding your own site plan, engineers certificates, and other council requirements.
The SOLARHOME comes in a range of sizes.
1. The SOLARHOME GRANNYFLAT
With a floor area less than 60m² (not including the veranda), this compact two-bedroom home can be classified as a granny flat for dual occupancy on suitably-sized sites in most Australian cities. The build cost will be between $100,000 and $200,000, depending on site conditions, location, materials, finishes, and fixtures selected. See the floor plan below and click here to see the full set of drawings.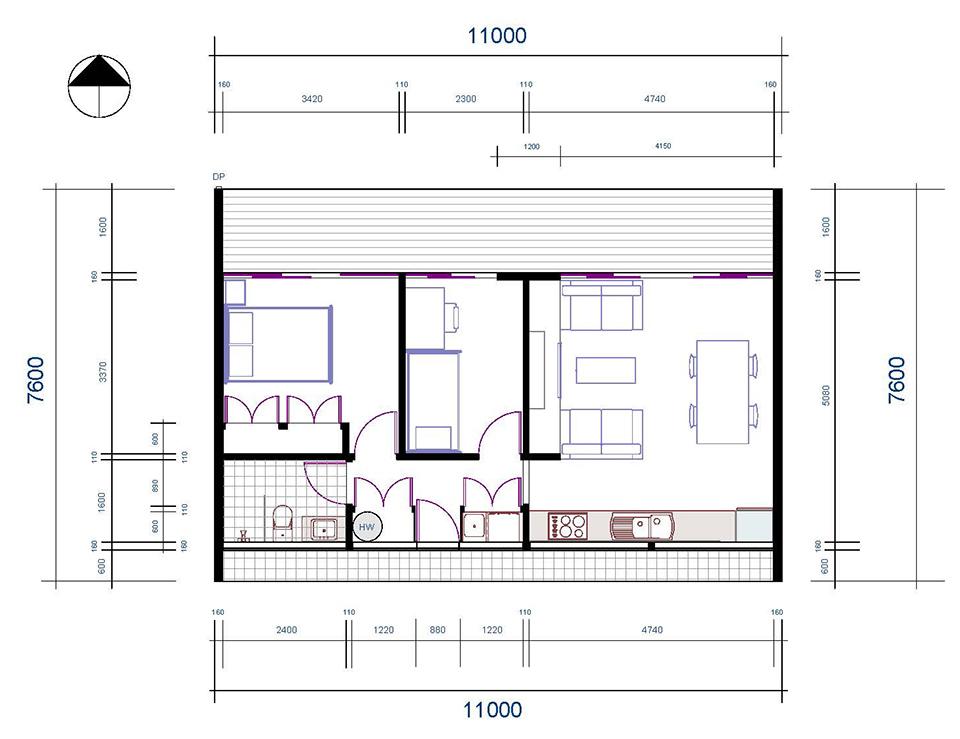 2. The SOLARHOME 120
The SOLARHOME 120 is also a compact two-bedroom one-bathroom home, with a similar layout to the GRANNYFLAT, but with a more spacious living/dining area and larger north-facing covered veranda. It has an internal floor area of 75m² and a total footprint of 120m². See the floor plan below and click here to see the full set of drawings.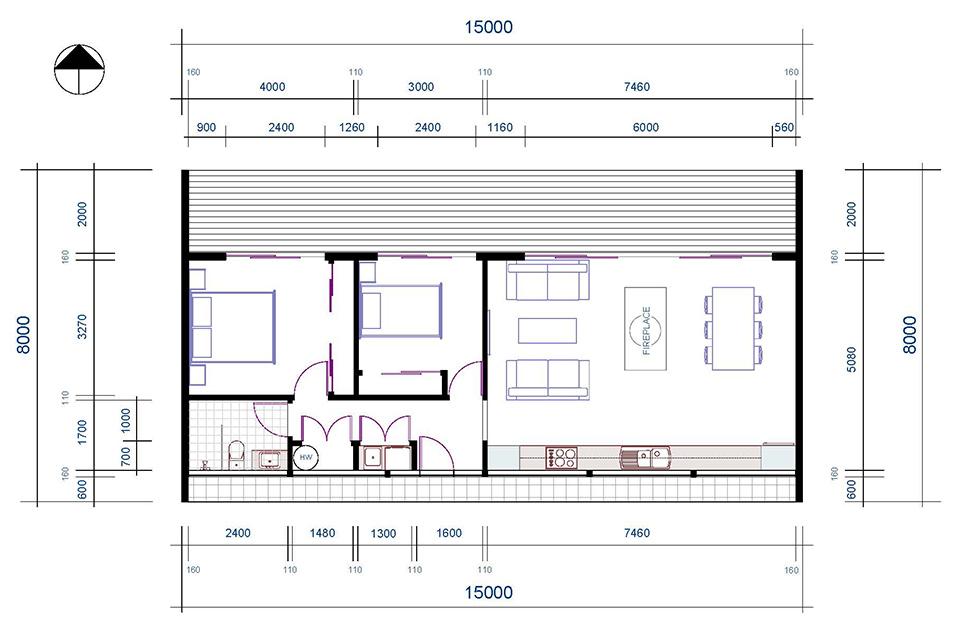 Ecoventure Pty Ltd (Australian Company Number 002169842) trading as The SOLARHOME Project, 24 Pars Rd Greens Beach Tasmania 7270 Australia